New installation of the Permanent Collection
Which of us has not imagined entering into a painting and for a brief moment feeling part of the universe that unfolds inside the frame?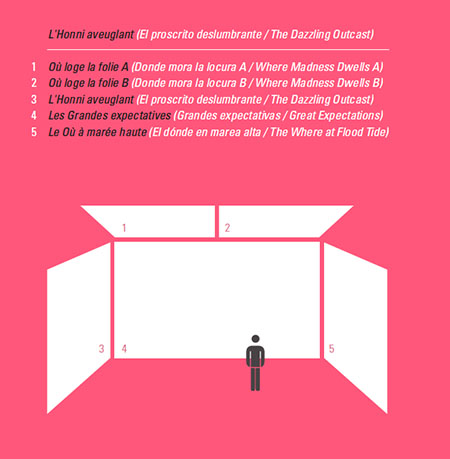 The new installation of the cycle L'Honni aveuglant (The Dazzling Outcast) y Matta offers us the chance to feel immersed in paintings by the Chilean artist and for a fleeting instant to become their protagonists, located at the very heart of the work. More than forty years after their creation, the five paintings in the Museum's Permanent Collection can once again be seen as they were first presented in public in 1966. A large canvas at the end, two on the sides and two more hung from the ceiling reproduce what the artist termed his "open cube". By recreating this installation, through which Matta introduces us into his creative universe, the Museo Thyssen-Bornemisza is paying tribute to the artist, who would have celebrated his one hundredth birthday in November 2011.