Chagall
Introduction
For more than eighty years Marc Chagall cultivated an art practice inspired by love, memories, Russian and Jewish traditions, and the historical or artistic events he witnessed and in which he often played a part. This retrospective traces his artistic development chronologically and examines the main themes that pervade the work of this artist, who is essential in envisioning the twentieth century.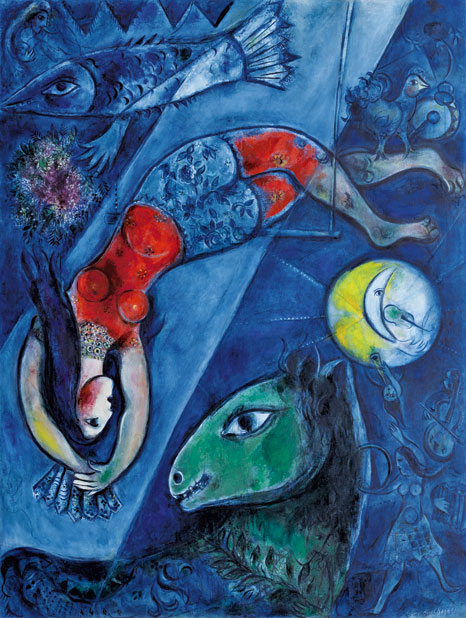 Marc Chagall (Vitebsk, 1887 - Saint-Paul de Vence, 1985).
The Blue Circus (Le cirque bleu).
Year

1950-52.

Tecnic

Oil on linen canvas.

Sizes

232.5 x 175.8 cm.

Property

Centre Pompidou, Paris. Musée national d´art moderne/Centre de création industrielle. Dation 1988. On loan, Musée national Marc Chagall, Nice.
© RMN / Gérard Blot.